Elite Beatz Entertainment has a dedication & reputation of providing the very best in Entertainment Services. Elite Beatz first began in 1998, providing Disc Jockey Services for all of Southern Maryland. After years of building our reputation and in the pursuit of providing a "one-stop shop" for all your entertainment needs, we have expanded our services to include Photography and Party Rental Services. Our staff has had the opportunity and pleasure to assist with thousands of events, including wedding receptions, various parties, corporate events, school events, anniversaries and much more.  Elite Beatz believes in doing the little things that are often overlooked, and is proud to be the only Entertainment Company on the East Coast to provide Disc Jockey, Photography and Party Rental Services all combined!! Being able to provide a one-stop shop to our clients, not only saves them time and money, it also helps to relieve the stress of planning an event with just one Company to communicate with.  Our company is a proud member of the ARA (American Rental Association) and we are fully insured, which is something you just can't find with most Entertainment Company's.  Bringing you peace of mind, while creating a memorable evening is what where all about.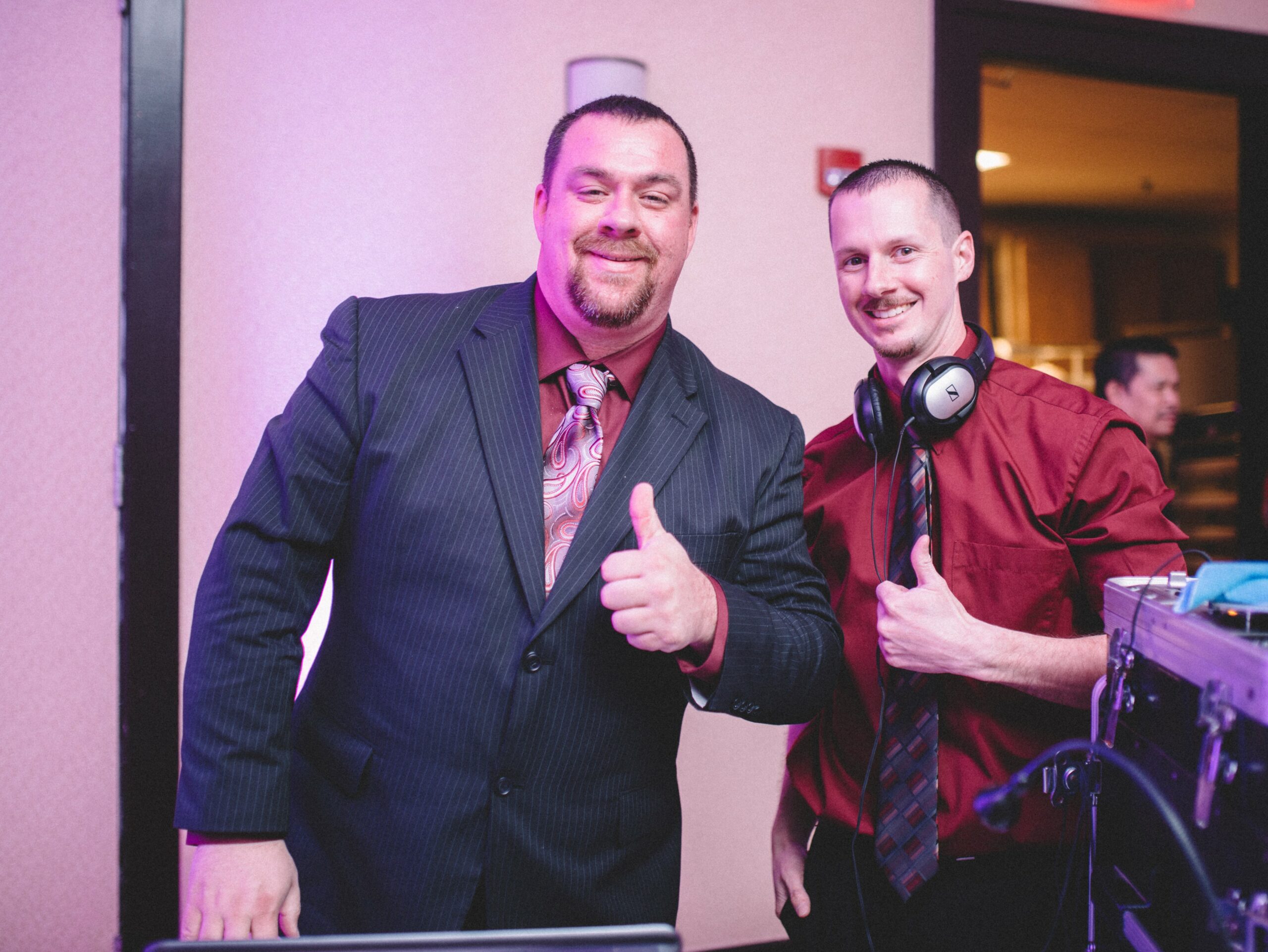 Jimmy Guy
Owner, Certified Wedding Disc Jockey/MC
Music has always been a passion and love of mine which was a big part of my desire to learn from a friend's brother years ago, the in's & outs of the DJ biz back in 97′.  Marc was a very important part of showing us what we needed to know an after learning the basic's of running a mobile entertainment company, my childhood friend Ronnie and I opened up Elite Beatz Entertainment in August 1998!  We began doing birthday parties & smaller events which included our very first job located in the Blue Ridge Mountains which I'll never forget! 
In 2000, my DJ partner Ronnie decided to pursue his web developing company which took off for him (Firehouse Solutions) located in Leonardtown and I took over as the Sole Proprietor of Elite Beatz Entertainment.   I want to take a minute to thank him for everything as we started this business together from the ground up, of which none of this would have been possible without him. 
Operating as a solo DJ until late 1999, we began to add local talented DJ's to our available roster which included Marcus Simmons, who has been with me for over 20 years now!  After 3 years of providing music entertainment for events such as birthday parties and Anniversaries, it was in early 2001 that I had the opportunity to do my first wedding as a DJ.   To say I was a little nervous would be an understatement!  Despite the countless research, studying and online classes I had taken to be a certified "Master of Ceremony & Events Specialist" nothing prepares you for the real thing!  It did help that it was a relative of mine's wedding being held in a backyard but none the less the butterflies were rolling!  Once that evening had wrapped up and was a success there was no doubt in my mind that this…… was what I was destined to do!   In 2003, I meant Evan who is my sound tech, DJ assistant and right-hand man.  He's been with me ever since and keeps everything going smoothly at each and every performance that we have the pleasure of being part of.  
Fast-forwarding to 2004, I began looking into adding Photography Services to our company's endless pursuit of being "Your one-stop shop for all your entertainment needs".  By 2005, we had several very qualified photographers with BA Photography degrees working for us as we began combining packages which included Disc Jockey & Photography Services.  We have our lead Photographer Amber who has been with us since 2006 and runs our photography division. 
With our company's reputation being built for nearly 9 years at the time, it was in 2007, we began offering Photobooth Rentals, Moon Bounces, Tents, Tables, Chairs, Linens & more!  Many people (including other wedding vendors) have asked what made me think of combining all of these services we provide all together.  My philosophy is pretty simple and still stands true for over 23 years now……
To provide our clientele with Elite services from start to finish, while providing them less stress with just one company to work with for the services we provide, while maintaining a quality of service in our line of business that is second to none. 
We are proud to be Southern Maryland's pioneering multi-service wedding company & the only Full-Service Entertainment Company on the East Coast that provides Disc Jockey, Photography, Photobooth & Party Rental Services combined.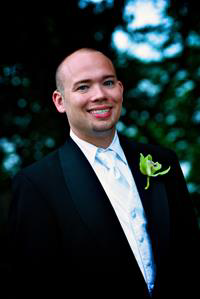 Marcus Simmon
Head DJ, Certified Wedding Disc Jockey/MC
DJ Marcus (Simmons) has been a local special event/wedding/club DJ and emcee since 1999.  He specializes in creating an atmosphere that's fun, hip and flows seamlessly from start-to-finish.  He has a great knack at reading crowds to play music that works for any party, as well as catering to all special instructions from clients to add a touch of distinctiveness. He understands how to customize an event for those who want to stand out but can also take the lead to help assist clients with planning their event when his experience and suggestions are called upon.
Marcus' professionalism and attention to detail is second to none and his easy-going nature makes him great to work with for event planning. His two hobbies have always been music and technology, and he gets to practice both as a DJ while also working as a technical support program manager for the US Government. His career in the field of information technology lends greatly to the quality of his equipment and the coordination of the events he plans. He currently lives in Virginia with his wife Trina and their son Mason. He has worked for Jimmy Guy and Elite Beatz since he began his DJ career back in 1999.
New Team Member
Bio Coming Soon
New Team Member
Bio Coming Soon